CertPREP Courseware: Microsoft Managing Modern Desktops (MD-101)
Please select required options above
CertPREP Courseware: Microsoft Managing Modern Desktops (MD-101)
Please select required options above
The Developing Solutions for Microsoft Azure course demonstrates how to deploy and upgrade operating systems, manage policies and profiles, manage and protect devices, and manage apps and data. If you're planning to take Exam MD-101 Managing Modern Desktops, this course covers the exam objective domains published by Microsoft in a logical way for learning the technology and preparing for the exam.
The goal of this course is to provide you with all the tools you need to prepare for the MD-101: Managing Modern Desktops exam — including text explanations, video demos, lab activities, self-assessment questions, and a practice exam— to increase your chances of passing the exam on your first try.
Duration:
  5 days of training
Audience:
IT professionals who deploy, configure, secure, manage, and monitor devices and client applications in an enterprise environment, as well as any IT professionals who manage identity, access, policies, updates, and apps. In addition, any IT professionals who want to explore new and updated features in Windows and/or candidates preparing for Exam MD-101 Managing Modern Desktops.
Prerequisites:
1-2 years professional experience in monitoring, securing, and managing client applications in an enterprise environment
Experience deploying, configuring, and maintaining Windows 10 and non-Windows devices
Familiarity with M365 workloads
Course objectives:
Upon successful completion of this course, students should be able to: 
Deploy and upgrade operating systems
Manage policies and profiles
Manage and protect devices
Manage apps and data
Required course materials:
Pearson CertPREP Managing Modern Desktops, Second Edition
Training outline
Lesson 1: Deploy and upgrade operating systems
Skill 1.1: Plan a Windows 10 deployment
Skill 1.2: Plan and implement Windows 10 by using Windows Autopilot
Skill 1.3: Plan and implement Windows 10 using MDT
Skill 1.4: Manage accounts, VPN connections, and certificates on Windows 10
Lesson 2: Manage policies and profiles
Skill 2.1: Implement compliance policies for devices
Skill 2.2: Configure device profiles
Skill 2.3: Manage user profiles
Lesson 3: Manage and protect devices
Skill 3.1: Implement and manage device, application, and threat protection
Skill 3.2: Manage Microsoft Intune devices
Skill 3.3: Monitor devices
Skill 3.4: Manage updates
Lesson 4: Manage apps and data
Skill 4.1: Deploy and update applications
Skill 4.2: Implement Mobile Application Management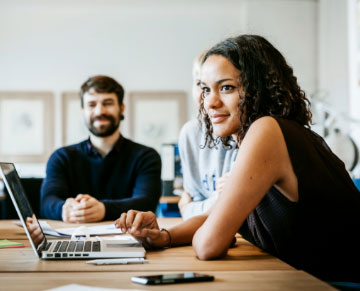 COURSEWARE
The ultimate teaching tool
CertPREP courseware is a comprehensive learning toolkit that saves trainers time and money. Everything you need to teach the class is at your fingertips — texts, practice labs, videos, practice tests and quizzes. By integrating materials together into one consistent interface, you can deliver the best IT certification exam prep experience on the market.