CertPREP Courseware: MD-100 Microsoft Windows Client
Please select required options above
CertPREP Courseware: MD-100 Microsoft Windows Client
Please select required options above
Course description
Exam MD-100 focuses on knowledge needed to install Windows 10; perform post-installation configuration; manage users, groups, and devices; configure devices with local policies; manage Windows security; configure networking; configure data access and protection; configure system and data recovery; manage updates; monitor and manage Windows; and configure remote connectivity.
The goal of this course is to provide you with all the tools you need to prepare for the Microsoft Exam MD-100 and help demonstrate your real-world mastery of skills and knowledge required to deploy, configure, and maintain Windows 10 devices and technologies in an enterprise environment.
Duration:
5 days of training
Audience:
Windows Administrators seeking Microsoft 365 certification or wanting to enhance their ability to deploy, configure, secure, manage, and monitor devices and client applications in an enterprise environment.
Prerequisites
1-2 years professional experience working as a Windows Desktop Administrator
Experience working with Microsoft Windows 10
Course objectives:
Upon successful completion of this course, students should be able to:
Deploy Windows
Manage devices and data
Configure storage and connectivity
Maintain Windows
Required course materials:
Pearson CertPREP Exam Ref MD-100 Windows10, Second Edition
Training outline:
Lesson 1: Deploy Windows
Skill 1.1: Deploy Windows 10
Skill 1.2: Perform post-installation configuration
Lesson 2: Manage devices and data
Skill 2.1: Manage local users, local groups, and devices
Skill 2.2: Configure devices by using local policies
Skill 2.3: Manage Windows Security
Lesson 3: Configure storage and connectivity
Skill 3.1: Configure networking
Skill 3.2: Configure data access and protection
Lesson 4: Maintain Windows
Skill 4.1: Configure system and data recovery
Skill 4.2: Manage updates
Skill 4.3: Monitor and manage Windows
Skill 4.4: Configure remote connectivity
Student access for each license to the course content and resources for 6 months including:
All text, video, and end of lesson questions
Lab content (where available)
Practice Test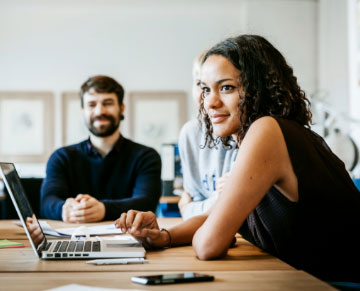 COURSEWARE
The ultimate teaching tool
CertPREP courseware is a comprehensive learning toolkit that saves trainers time and money. Everything you need to teach the class is at your fingertips — texts, practice labs, videos, practice tests and quizzes. By integrating materials together into one consistent interface, you can deliver the best IT certification exam prep experience on the market.