DVA-C01 AWS Certified Developer - Associate | CyberVista Practice Test
Please select required options above
DVA-C01 AWS Certified Developer - Associate | CyberVista Practice Test
Please select required options above
Candidates for the Amazon Web Services Certified Developer – Associate certification exam have one or more years of hands-on experience developing and maintaining an AWS based application. Amazon recommends that candidates have in-depth knowledge of at least one high-level programming language; an understanding of core AWS services, uses, and basic AWS architecture best practices; proficiency in developing, deploying, and debugging cloud-based applications using AWS; the ability to use the AWS service APIs, AWS CLI, and SDKs to write applications; the ability to identify key features of AWS services; an understanding of the AWS shared responsibility model; an understanding of application lifecycle management, the ability to use a CI/CD pipeline to deploy applications on AWS; the ability to use or interact with AWS services; the ability to apply a basic understanding of cloud-native applications to write code, the ability to write code using AWS security best practices (e.g., not using secret and access keys in the code, instead using IAM roles); the ability to author, maintain, and debug code modules on AWS; proficiency writing code for serverless applications; and an understanding of the use of containers in the development process.
Practice Exam Package
180-day access period
Multiple unique sets of exam-like questions for additional exam experiences
Custom quiz settings to drill down into specific topics
Detailed explanations and references
Grade as you go or simulate the exam experience
Performance Tracker to see how your performance stacks up to others
Full set of key concepts flashcards to memorize critical information
Online access and downloadable and printable quizzes for offline study
Study Calendar to optimize your exam study time
InstructorLink to contact our IT experts
This exam measures the following skills*:
Deployment
Security
Development with AWS Services
Refactoring
Monitoring and Troubleshooting
*These exam objectives can change at any time.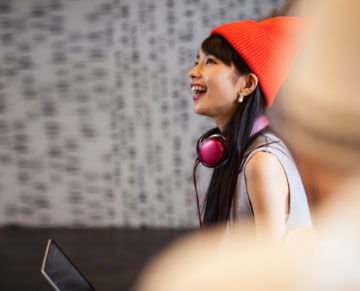 PRACTICE TESTS
The industry's #1 practice tool
When certification is the end goal, MeasureUp practice tests are an invaluable resource. Practice tests are the number one exam prep tool in the industry. With MeasureUp, each test is more than a set of questions and answers. It is a comprehensive resource for training and assessment. Learners can access additional explanations and reference materials for every question, all developed by industry experts with real-world experience. Robust instructor tools allow for student tracking and test experience customization.