AWS Certified Cloud Practitioner Complete Video Course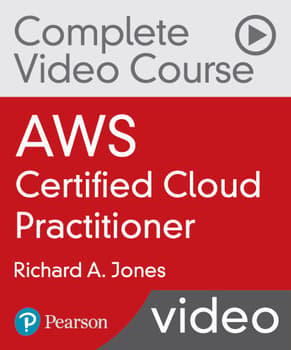 🔍 Click to enlarge photo
Please select required options above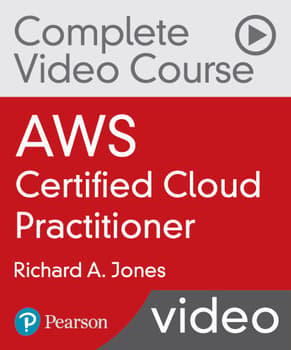 🔍 Click to enlarge photo
AWS Certified Cloud Practitioner Complete Video Course
Please select required options above
Seven hours of video instruction covering the fundamentals of cloud computing; AWS core services such as Amazon EC2, Amazon RDS, and Amazon S3; security; architecture design principles; best practices; and cost management.
AWS Certified Cloud Practitioner Complete Video Course is a video product designed to help viewers understand Amazon Web Services at a high level, introduce cloud computing concepts, and key AWS services, and prepare them for the exam according to the certification exam guide published by Amazon Web Services.
AWS Certified Cloud Practitioner Complete Video Course provides seven hours of instruction. The videos contain slides, audio descriptions, and video captures. Demonstrations of Amazon Web Services and third-party cloud solutions are included to provide a clear guide to understanding the services offered by Amazon Web Services and the needs those services meet.
This course also includes:
End-of-lesson quizzes
Detailed use cases to help you learn and retain knowledge
A practice exam that runs in the Pearson test prep software
Topics include:
Cloud Practitioner Certification
Fundamental Concepts
Fundamentals
Basic Core Services
Advanced Core Services
Other Services
Security in AWS
Service Pricing
Cost Management
Learn How To
Includes seven hours of video presentation
Provides clear, in-depth explanations and demos
Provides an understanding across numerous services, principles, and cost management
Offers insights and hints to study for the Cloud Practitioner certification exam
Who Should Take This Course
The target audience for AWS Certified Cloud Practitioner Complete Video Course are individuals currently working in roles such as sales, project management, or at the executive level. These individuals will typically be involved in decision making where the use of Amazon Web Services is concerned and need to engage in intelligent, informed dialogue but not necessarily be involved with the more technical discussions or hands-on implementation as might be relevant to other certifications.
Course Requirements
There are no requirements for this course
Module 1: Cloud Concepts
Lesson 1: Cloud Practitioner Certification
Lesson 2: Fundamental Concepts
Module 2: Technology
Lesson 3: Fundamentals
Lesson 4: Basic Core Services
Lesson 5: Advanced Core Services
Lesson 6: Other Services
Module 3: Security
Lesson 7: Security in AWS
Module 4: Billing and Pricing
Lesson 8: Service Pricing
Lesson 9: Cost Management
7 hours of video instruction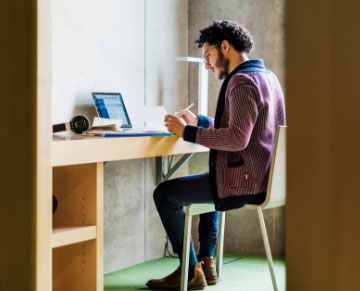 VIDEO TRAINING
Watch and learn with Pearson Video
Today's competitive job market demands more from IT professionals. Pearson's Video training library is an indispensable tool that makes it simple for organizations to upskill employees, teach students or expand the training offerings they sell to their own customers. Our self-paced online videos are designed by leading experts and cover hundreds of essential IT topics.