AWS Certified Security - Specialty Complete Video Course (Video Training)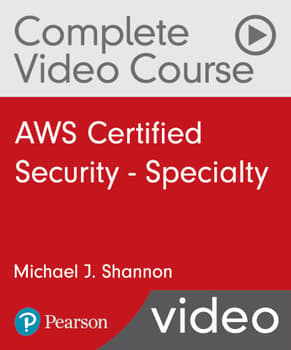 🔍 Click to enlarge photo
Please select required options above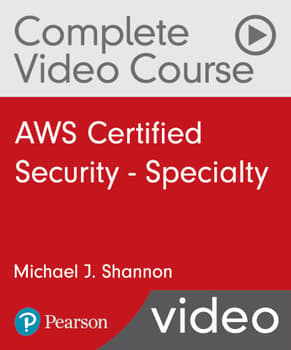 🔍 Click to enlarge photo
AWS Certified Security - Specialty Complete Video Course (Video Training)
Please select required options above
The AWS Certified Security-Specialty Complete Video Course is an all-in-one resource to study for and ace the AWS Certified Security Specialty exam. Chad Smith, expert author and trainer, targets the exam logistics and provides detailed demonstrations, examples, and case studies pertaining to all five question domains. In the 11 lessons in this course, you will dive into every exam topic, learning concepts and seeing demos. Each lesson also ends with a walkthrough of sample questions so you can see what an exam looks and feels like along with finding expert advice for how to solve exam problems.
AWS certifications are among the most sought-after in the technology sector, and the certification exams cover a wide range of services, technologies, and implementation patterns. The Security - Specialty certification is not an entry-level exam and the questions reflect the difficulty required to fully test the holistic knowledge of AWS security professionals.
Chad Smith has made an extensive career of AWS and cloud security and is uniquely qualified as an AWS architect and experienced system administrator to impart his knowledge of the AWS Certified Security-Specialty exam.
Topics include
Module 1: AWS Certified Security - Specialty Basics
Module 2: Incident Response
Module 3: Logging and Monitoring
Module 4: Infrastructure Security
Module 5: Identity and Access Management
Module 6: Data Protection
Module 7: Next Steps
Skill Level
Intermediate/Advanced
Learn How To
Interpret the everyday skills you have in AWS security and apply them to the five domains of the exam
Apply tried-and-true study techniques specific to the AWS Certified Security - Specialty exam
Use case studies to determine the correct security responses for various incidents involving broken monitoring situations, automated log management, and complex implementation scenarios
Use several IAM policy examples, and troubleshoot a series of broken permissions examples
Enable server-side encryption for CloudWatch logs
Implement end-to-end encryption for an application infrastructure
Who Should Take This Course
AWS security professionals seeking to advance their career and prove their knowledge and experience by adding the AWS Certified Security - Specialty certification to their CV.
6+ hours of video instruction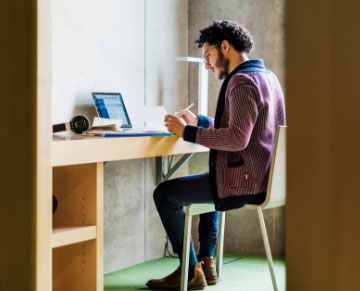 VIDEO TRAINING
Watch and learn with Pearson Video
Today's competitive job market demands more from IT professionals. Pearson's Video training library is an indispensable tool that makes it simple for organizations to upskill employees, teach students or expand the training offerings they sell to their own customers. Our self-paced online videos are designed by leading experts and cover hundreds of essential IT topics.