CCNP and CCIE Security Core SCOR 350-701 Complete Video Course and Practice Test (Video Training)
Please select required options above
CCNP and CCIE Security Core SCOR 350-701 Complete Video Course and Practice Test (Video Training)
Please select required options above
The CCNP and CCIE Security Core SCOR 350-701 Complete Video Course is designed to provide you with more than 12 hours of instruction with the goal of fully preparing you for all aspects of the exam. Security professionals who already hold the CCNP Security certification and are currently preparing to advance to the CCIE Security certification will also find the contents of this course extremely beneficial in their studies. The course walks through the vast array of security topics through dynamic presentations, demos, and illustrated techniques to help you attain a better grasp of how all of these security threats, preventative measures, and mitigation methods coalesce. The end result of this understanding is to help you perform confidently on the exam as well as in your professional life. The course instructor, Omar Santos, is a Principal Engineer of the Cisco Product Security Incident Response Team (PSIRT). Omar is very active and is a well-known subject matter expert in the security arena.
Through detailed exploration, configuration demos, and troubleshooting implementations, this course methodically guides you through the topics of general security concepts; network security; cloud security; content security; endpoint protection and detection; and network access, visibility, and enforcement. Not coincidentally, these are the six main domains outlined in the SCOR 350-701 exam blueprint.
Topics include:
Module 1: Cybersecurity Fundamentals
Module 2: Software Defined Networking Security and Network Programmability
Module 3: AAA, Identity Management, Network Visibility, and Segmentation
Module 4: Infrastructure Security, Firewalls, and Intrusion Prevention Systems
Module 5: Virtual Private Networks (VPNs)
Module 6: Securing the Cloud and Content Security
Module 7: Endpoint Security and Cisco Threat Response
About the Instructor
Omar Santos is the author of over 20 books and video courses; numerous white papers, articles, and security configuration guidelines and best practices. Omar is a Principal Engineer of the Cisco PSIRT where he mentors and lead engineers and incident managers during the investigation and resolution of security vulnerabilities. Omar is an active member of the security community, where he leads several industry-wide initiatives and standard bodies.
Skill Level
Intermediate to Advanced
Learn How To
Identify, mitigate, and prevent common cybersecurity threats
Understand and implement various cryptography methods
Apply Software-Defined Networking (SDN) and network programmability to streamline your network's security.
Manage network access, authentication, and user identity through proven tools and techniques
Maintain the integrity of network infrastructure security through network tools, firewalls, and intrusion prevention systems
Implement site-to-site and remote access virtual private networks (VPNs)
Secure your network content in on-premise and in the cloud
Implement Endpoint Threat Detection and Response (ETDR) and Endpoint Detection and Response (EDR)
Pass the CCNP Security Core SCOR 350-701 exam
Prepare for the CCIE Security certification
Who Should Take This Course
CCNP Security certification candidates
CCIE Security certification candidates
Network designers, administrators, and engineers
Network security professionals
Course Requirements
Skills and knowledge equivalent to those holding a CCNA certification
Working knowledge of Ethernet, TCP/IP, and Cisco IOS networking concepts
Basic understanding of core security technologies
12 hours of video instruction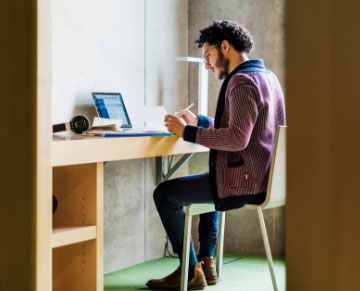 VIDEO TRAINING
Watch and learn with Pearson Video
Today's competitive job market demands more from IT professionals. Pearson's Video training library is an indispensable tool that makes it simple for organizations to upskill employees, teach students or expand the training offerings they sell to their own customers. Our self-paced online videos are designed by leading experts and cover hundreds of essential IT topics.