CertPREP Courseware: PMI Project Management Professional - Instructor-Led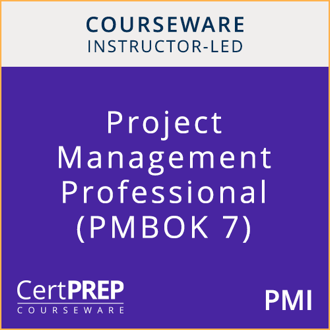 🔍 Click to enlarge photo
Summary
Please select required options above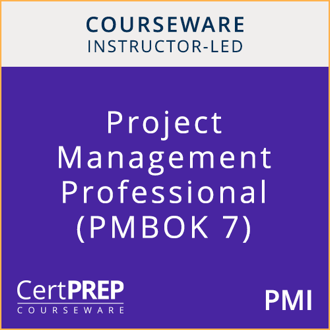 🔍 Click to enlarge photo
CertPREP Courseware: PMI Project Management Professional - Instructor-Led
Please select required options above
This
instructor-led
Project Management Professional (PMP) course is focused on specific educational and experience attributes, connected to Project Management Institute (PMI) definitions (BOK7) and expectations for understanding of topics. The PMP domains are people, process, and business environment. Completing the course and passing the exam signifies an individual has the process knowledge, experience, and training required to practice the principles and standards prescribed by the Project Management Institute (PMI).
The goal of this course is to demonstrate real-world foundational knowledge of core data concepts and how they are implemented for the Project Management Professional — including foundation topics, exam preparations tasks, and a practice exam— to increase your chances of passing the exam on your first try.
Course components:
Lessons
Video learning
MeasureUp Practice Test for PMI Project Management Professional. Practice mode with remediation and Certification mode to simulate the test day experience.
Duration:
5 days of instructor-led training.
Audience:
The audience for this training is anyone who wants to pass the PMP ® Certification exam and advance their career in project management.
Prerequisites:
Candidates with a four-year bachelor's degree (or global equivalent) need to be able to illustrate 36 months of project management or lead experience in the past eight years.
Those without a bachelor's degree need to show 60 months of project management or lead experience within the past eight years.
Course objectives
Upon successful completion of this course, students should be able to:
  
Understand the key elements of the PMBOK® Guide that are critical for exam success.
Learn PMIs approach to project management.
Streamline your exam preparations via exam insights, tips, and study strategies.
Improve your exam readiness with a clear understanding of test-taking strategies and PMP exam question types and scenarios.
Understand how to plan and close projects according to PMI guidelines.
Master the differences between predictive, agile, and hybrid project approaches.
Clarify the differences between the roles of the predictive project manager and the agile team facilitator.
Understand how to collaborate, engage, and motivate teams and stakeholders for successful completion of the project.
Required course materials:
Instructor-led
CertPREP PMI PMP courseware.
Lesson 1: The PMP Exam: How to Prepare and Pass
Lesson 2: Project Management 101
Lesson 3: Development Approach and Life Cycle Performance
Lesson 4: Starting a Project and Integration
Lesson 5: Stakeholder Engagement
Lesson 6: Project Scope
Lesson 7: Project Schedule
Lesson 8: Project Cost
Lesson 9: Managing Resources and the Team
Lesson 10: Project Communications
Lesson 11: Project Quality
Lesson 12: Project Procurement
Lesson 13: Uncertainty
Lesson 14: Project Measurement
Lesson 15: Closing a Project
Lesson 16: More Things to Know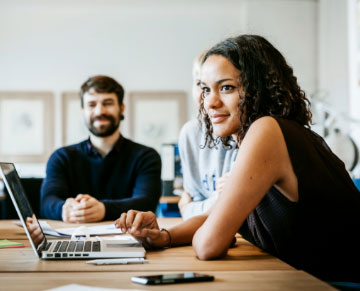 COURSEWARE
The ultimate teaching tool
CertPREP courseware is a comprehensive learning toolkit that saves trainers time and money. Everything you need to teach the class is at your fingertips — texts, practice labs, videos, practice tests and quizzes. By integrating materials together into one consistent interface, you can deliver the best IT certification exam prep experience on the market.