CompTIA Security+ SY0-601 Complete Video Course (Video Training)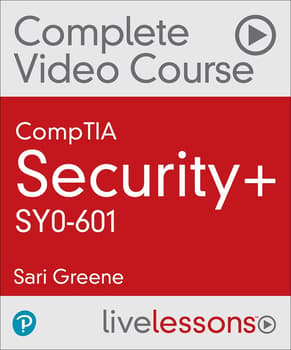 🔍 Click to enlarge photo
Please select required options above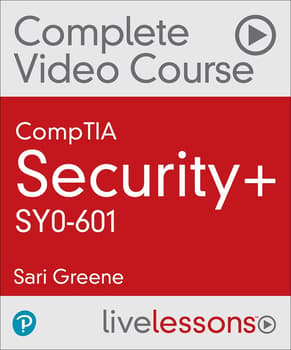 🔍 Click to enlarge photo
CompTIA Security+ SY0-601 Complete Video Course (Video Training)
Please select required options above
23+ Hours of Video Instruction
CompTIA Security+ (SY0-601) Complete Video Course is an engaging self-paced video training solution that provides learners with more than 23 hours of personal training from security expert Sari Greene. Through the use of topic-focused instructional videos, you will gain an in-depth understanding of each objective in the CompTIA Security+ (SY0-601) exam, as well as a deeper understanding of security foundations and principles to ensure exam success.
CompTIA Security+ (SY0-601) Complete Video Course contains more than 23 hours of training with content divided into 5 modules with 35 content-targeted lessons. This title covers every objective in the newly updated CompTIA Security+ SY0-601 exam and includes screencast teaching, deep dives on security theory and everyday practices, question reviews, and live demos/labs showing how to complete tasks in real time. Most lessons end with a "Security in Action" segment, which takes the security knowledge youve learned to the next level. The video lessons in this course review each exam objective, so you can use it as a complete study tool for taking the CompTIA Security+ exam.
Major sections are as follows:
Threats, Attacks and Vulnerabilities
Architecture and Design
Implementation
Operations and Incident Response
Governance, Risk & Compliance
Skill Level:
Learn How To:
Confidently understand every objective on the CompTIA Security+ exam this course covers every objective and topic in depth.
Prepare for exam success Sari shares her best practices forstudying for and taking the Security+ exam.
Enhance your real-world cybersecurity skills and knowledge
Who Should Take This Course:
Anyone preparing for the CompTIA Security+ examination. Secondary audiences: IT professionals
Anyone interested in learning security fundamentals
Course Requirements:
Day-to-day information technology or cybersecurity experience.
Note: CompTIA recommends but does not require at least two years of experience in IT administration with a focus on security prior to taking the certification exam.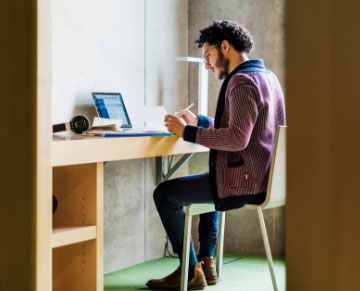 VIDEO TRAINING
Watch and learn with Pearson Video
Today's competitive job market demands more from IT professionals. Pearson's Video training library is an indispensable tool that makes it simple for organizations to upskill employees, teach students or expand the training offerings they sell to their own customers. Our self-paced online videos are designed by leading experts and cover hundreds of essential IT topics.