Enterprise Penetration Testing and Continuous Monitoring (The Art of Hacking Series) LiveLessons: Creating Red Teams and Hacking the Enterprise
Please select required options above
Enterprise Penetration Testing and Continuous Monitoring (The Art of Hacking Series) LiveLessons: Creating Red Teams and Hacking the Enterprise
Please select required options above
Enterprise Penetration Testing and Continuous Monitoring LiveLessons, part of The Art of Hacking video series, provides step-by-step, real-life complex scenarios of performing security assessments (penetration testing) of enterprise networks using internal/external reconnaissance, social engineering, and network and vulnerability scanning. You also learn how to perform web app testing, internal network testing, privilege escalation, password cracking, and data exfiltration to probe for and mitigate enterprise vulnerabilities. The course concludes with a look at reporting and evaluation methods to ensure that your enterprise environment stays secure from ever-evolving threats and security vulnerabilities.
Get step-by-step guidance so you can learn ethical hacking, penetration testing, and security posture assessment. You also learn the various concepts associated with many different leading-edge offensive security skills in the industry. Full of multimedia tutorials and hands-on demos that users can apply to real-world scenarios, this is a must for anyone interested in pursuing an ethical hacking career or simply keeping abreast of evolving threats to keep your enterprise network secure from vulnerabilities.
Topics include
Introduction to enterprise penetration testing and continuous monitoring
External and internal reconnaissance
Enterprise social engineering
Network and vulnerability scanning
Web app testing
Internal testing
Privilege escalation
Enterprise secrets, post exploitation, and data exfiltration
Cloud services
Reporting and continuous evaluation
Learn How To
Plan, build, and run a Red Team to conduct enterprise hacking
Probe for enterprise vulnerabilities using passive/active reconnaissance, social engineering, and network and vulnerability scanning
Target hosts and deploy tools to compromise web apps
Infiltrate the network, scan vulnerable targets and open-source software, and host a "capture-the-flag" event to identify enterprise vulnerabilities
Escalate network access privilege using proven methods and tools
Perform password cracking, compromise network and user credentials, exfiltrate sensitive data, and cover your tracks in the process
Test cloud services for vulnerabilities
Conduct reports for penetration testing events and set up a continuous monitoring infrastructure to mitigate ongoing threats
Who Should Take This Course?
Any network and security professional who is starting a career in ethical hacking and penetration testing
Individuals preparing for the CompTIA PenTest+, the Certified Ethical Hacker (CEH), Offensive Security Certified Professional (OSCP), and any other ethical hacking certification
Any cybersecurity professional who wants to learn the skills required to become a professional ethical hacker or who wants to learn more about general security penetration testing methodologies and concepts
Course Requirements
Requires basic knowledge of networking and cybersecurity concepts and technologies.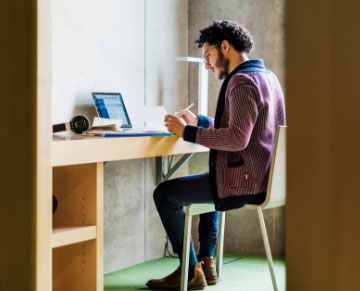 VIDEO TRAINING
Watch and learn with Pearson Video
Today's competitive job market demands more from IT professionals. Pearson's Video training library is an indispensable tool that makes it simple for organizations to upskill employees, teach students or expand the training offerings they sell to their own customers. Our self-paced online videos are designed by leading experts and cover hundreds of essential IT topics.