Exam Ref 70-417 Upgrading from Windows Server 2008 to Windows Server 2012 R2 (MCSA) (eBook)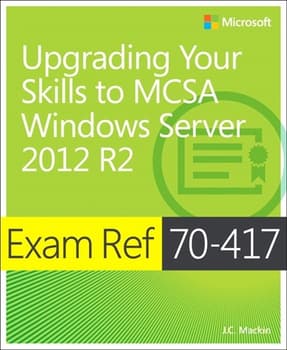 🔍 Click to enlarge photo
Please select required options above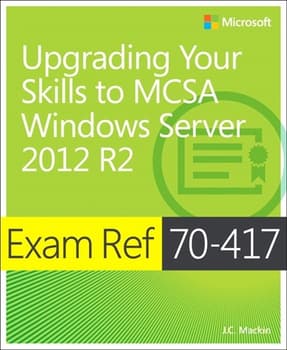 🔍 Click to enlarge photo
Exam Ref 70-417 Upgrading from Windows Server 2008 to Windows Server 2012 R2 (MCSA) (eBook)
Please select required options above
Fully updated for Windows Server 2012 R2! Prepare for Microsoft Exam 70-417 - and help demonstrate your real-world mastery of Windows Server 2012 R2 core infrastructure services. Exam 70-417 is an upgrade exam that is a composite of three standalone exams: 70-410, 70-411, and 70-412. Exam 70-417 validates skills related to core features and functionality of Windows Server 2012 R2, from the existing knowledge base of a Microsoft Certified Systems Administrator for Windows Server 2008.
Focus on the expertise measured by these objectives:
EXAM 70-410

Install and configure servers
Configure server roles and features
Configure Hyper-V
Deploy and configure core network services
Install and administer Active Directory

EXAM 70-411

Deploy, manage, and maintain servers
Configure network services and access
Configure a network policy server infrastructure
Configure and manage Active Directory
Configure and manage Group Policy

EXAM 70-412

Configure and manage high availability
Configure file and storage solutions
Implement business continuity and disaster recovery
Configure network services
Configure identity and access solutions
This Microsoft Exam Ref:
Organizes its coverage by exam objectives.
Features strategic, what-if scenarios to challenge you.
Digital access to the title until it is retired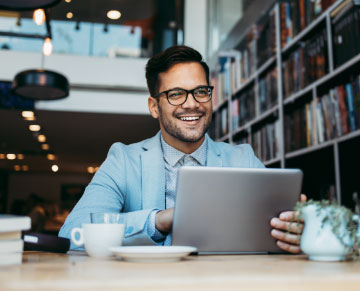 BOOKS
A trusted source for learning
Every book in our catalog comes from trusted leaders in education including Pearson, McGrawHill, and Microsoft Press. They offer a flexible, accessible solution for learning and exam prep. Written by industry experts and downloadable to any device, books are the perfect addition to courseware offerings. You can also market books as supplemental training materials for certification preparation.