Microsoft SQL Server 2012 Analysis Services: The BISM Tabular Model (eBook)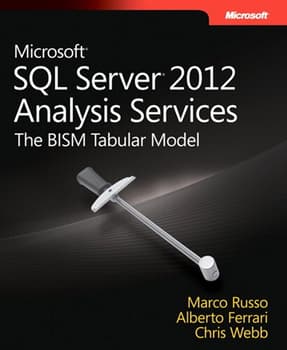 🔍 Click to enlarge photo
Please select required options above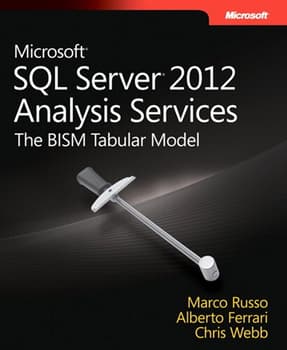 🔍 Click to enlarge photo
Microsoft SQL Server 2012 Analysis Services: The BISM Tabular Model (eBook)
Please select required options above
Build agile and responsive Business Intelligence solutions
Analyze tabular data using the BI Semantic Model (BISM) in Microsoft SQL Server 2012 Analysis Services - and discover a simpler method for creating corporate-level BI solutions. Led by three BI experts, you'll learn how to build, deploy, and query a BISM tabular model with step-by-step guides, examples, and best practices. This hands-on book shows you how the tabular model's in-memory database enables you to perform rapid analytics - whether you're a professional BI developer new to Analysis Services or familiar with its multidimensional model.
Discover how to:
Determine when a tabular or multidimensional model is right for your project
Build a tabular model using SQL Server Data Tools in Microsoft Visual Studio 2010
Integrate data from multiple sources into a single, coherent view of company information
Use the Data Analysis eXpressions (DAX) language to create calculated columns, measures, and queries
Choose a data modeling technique that meets your organization's performance and usability requirements
Optimize your data model for better performance with xVelocity storage engine
Manage complex data relationships, such as multicolumn, banding, and many-to-many
Implement security by establishing administrative and data user roles
Digital access to the title until it is retired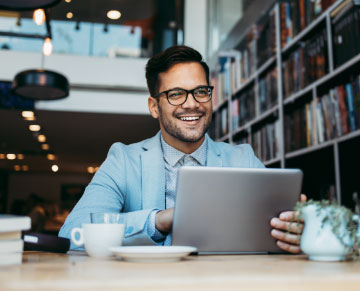 BOOKS
A trusted source for learning
Every book in our catalog comes from trusted leaders in education including Pearson, McGrawHill, and Microsoft Press. They offer a flexible, accessible solution for learning and exam prep. Written by industry experts and downloadable to any device, books are the perfect addition to courseware offerings. You can also market books as supplemental training materials for certification preparation.