Adobe Certified Professional in Print & Digital Media Publication Using Adobe InDesign Learning Course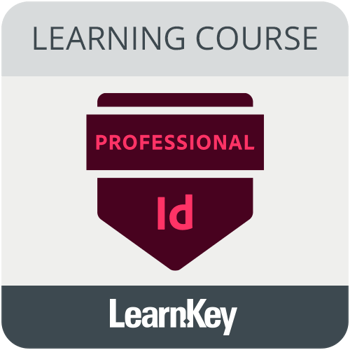 🔍 Click to enlarge photo
Summary
Please select required options above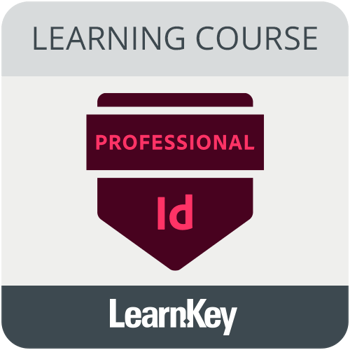 🔍 Click to enlarge photo
Adobe Certified Professional in Print & Digital Media Publication Using Adobe InDesign Learning Course
Please select required options above
LearnKey is a premier provider of training solutions for education, corporate/government, and personal users. For over three decades, LearnKey's mission has been to create flexible expert learning solutions - solutions that work for everyone because they are not only easy to use, but they are extremely engaging and interactive.
LearnKey's Adobe InDesign course teaches designing page layouts for both print and Web. The course uses a step-by-step approach to demonstrate the basics of the application and interface and then gradually moves on to more advanced and complex aspects of the software. Methods for efficiently performing common layout tasks using various tools and on-object controls are taught, as well as learning how to use formatting tools to produce high quality documents. With the goal of preparing a user for certification, the course follows the exam objectives from working in the design industry to publishing your creation for web and print. Users who complete the course, whether seeking certification or not, will improve their employability and marketability in the design industry.
COURSE HOURS: 23 HRS
Once redeemed, your product code will give you access to your LearnKey course for one year.
Finished the course? Take the
CertPREP Adobe InDesign Practice Test
. Then complete your journey to become an
Adobe Certified Professional in Adobe InDesign
. For more information on the Learn, Practice, Certify pathway, visit
Certiport - Adobe Certified Professional.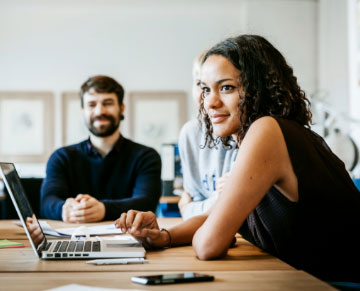 COURSEWARE
The ultimate teaching tool
CertPREP courseware is a comprehensive learning toolkit that saves trainers time and money. Everything you need to teach the class is at your fingertips — texts, practice labs, videos, practice tests and quizzes. By integrating materials together into one consistent interface, you can deliver the best IT certification exam prep experience on the market.