Training Guide Configuring Windows Server 2012 Advanced Services (MCSA) (eBook)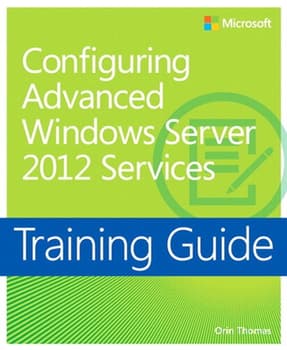 🔍 Click to enlarge photo
Please select required options above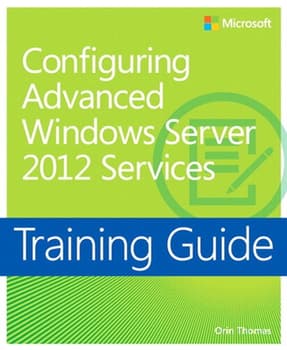 🔍 Click to enlarge photo
Training Guide Configuring Windows Server 2012 Advanced Services (MCSA) (eBook)
Please select required options above
Designed to help enterprise administrators develop real-world, job-role-specific skills - this Training Guide focuses on advanced configuration of services necessary to deploy, manage and maintain a Windows Server 2012 infrastructure. Build hands-on expertise through a series of lessons, exercises, and suggested practices - and help maximize your performance on the job.
This Microsoft Training Guide:
Provides in-depth, hands-on training you take at your own pace
Focuses on job-role-specific expertise for deploying and managing advanced infrastructure services in Windows Server 2012
Creates a foundation of skills which, along with on-the-job experience, can be measured by Microsoft Certification exams such as 70-412
Sharpen your skills. Increase your expertise.
Configure full forest and domain trust relationships
Configure Active Directory (AD) sites and manage AD replication
Implement advanced DNS and DHCP solutions
Install, configure, and manage AD Certificate Services
Manage backups and recover servers
Optimize storage and configure advanced file services
Manage failover clustering and Network Load Balancing
Move virtual machines from one Hyper-V server to another
Implement Dynamic Access Control and Active Directory RMS
Implement Active Directory Federation Services
Digital access to the title until it is retired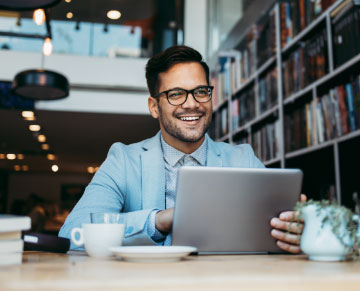 BOOKS
A trusted source for learning
Every book in our catalog comes from trusted leaders in education including Pearson, McGrawHill, and Microsoft Press. They offer a flexible, accessible solution for learning and exam prep. Written by industry experts and downloadable to any device, books are the perfect addition to courseware offerings. You can also market books as supplemental training materials for certification preparation.