CertPREP Courseware: IT Specialist Networking - Self-Paced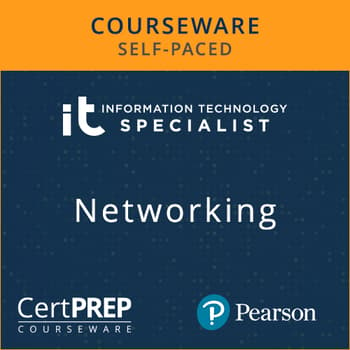 🔍 Click to enlarge photo
Summary
Please select required options above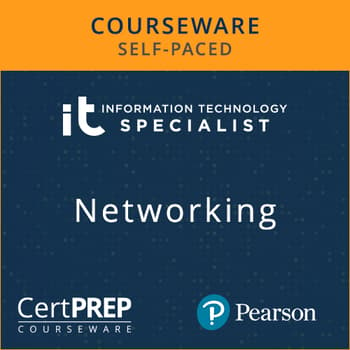 🔍 Click to enlarge photo
CertPREP Courseware: IT Specialist Networking - Self-Paced
Please select required options above
Networking course helps students to develop professionally in the field of Information Technology as network engineers, network Architects and network specialists. These professionals analyze, develop, and evaluate computer networks and network operations.
They also create network inventory, diagnose, and find the solutions for the faults occurring in the networks. Troubleshooting, providing support and solving the issues occurring in the network.
Upon completion of this self-paced IT Specialist Networking course, students can expect to gain knowledge of network fundamentals and infrastructure which includes cloud concepts, remote access methods, wireless networking, routers, switches, major protocols (ISO and TCP). Students will also understand the process of troubleshooting a faulty network by using appropriate hardware and software troubleshooting tools.
The goal of this course is to provide students with the information and tools needed to prepare for the Networking certificate—including text explanations, video demos, lab activities, self-assessment questions, and a practice exam—to increase the chances of passing the exam on the first try.
Course components:
Lessons
Video learning
MeasureUp Practice Test for IT Specialist Networking (INF-101) Practice Mode with remediation and Certification mode to simulate the test day experience.
Duration: Approximately 24 hours of primary content. Each learner will progress at their own pace.
Audience:
Designed for high school students or adults looking to gain expertise in creating a network solution, supporting connectivity issues, configuring security settings or access permission, and troubleshooting the network issues. By becoming a Networking certified: Network architect, you will have the ability to work as a network professional in fields such as educational service, manufacturing, health care, finance and insurance etc. as developing and maintaining IT infrastructure is required in every industry.
Prerequisites:
Basic understanding of computers
Usage of internet and search methods
Basic knowledge of computer networking
Decision making and problem-solving skills
Course objectives:
Upon successful completion of this course, students should be able to:  
Analyze and identify the different types of networks
Make a decision on the type of network or protocol suitable for which type of organization
Work on switches and routers
Provide support to connectivity issues
Troubleshoot and find solutions for the network faults
Required course materials: Self-paced CertPREP IT Specialist Networking (INF-101) Courseware.
Training outline 
Lesson 1: Windows Installation and Configuration
Skill 1.1: Install Windows using the default settings
Skill 1.2: Configure user account options
Skill 1.3: Configure desktop settings
Skill 1.4: Manage accessibility settings
Skill 1.5: Manage updates
Lesson 2: Application and Peripheral Management
Skill 2.1: Manage applications and Windows features
Skill 2.2: Compare and contrast capabilities of peripheral connection types
Lesson 3: Data Access and Management
Skill 3.1: Describe cloud services
Skill 3.2: Describe and configure file sharing and permissions
Skill 3.3: Manage backup and restore
Skill 3.4: Describe data access and retention policies
Lesson 4: Device Security
Skill 4.1: Describe network firewall settings
Skill 4.2: Describe user authentication
Skill 4.3: Given an attack type, describe mitigation methods
Skill 4.4: Manage User Account Control (UAC) settings
Skill 4.5: Manage mobile device security
Lesson 5: Troubleshooting
Skill 5.1: Perform troubleshooting tasks
Skill 5.2: Troubleshoot operating system and application issues
Skill 5.3: Troubleshoot device issues
Skill 5.4: Troubleshoot device connections to networks and domains
Skill 5.5: Troubleshoot peripheral device connections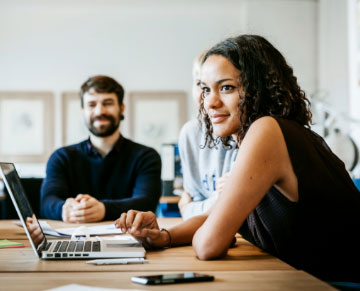 COURSEWARE
The ultimate teaching tool
CertPREP courseware is a comprehensive learning toolkit that saves trainers time and money. Everything you need to teach the class is at your fingertips — texts, practice labs, videos, practice tests and quizzes. By integrating materials together into one consistent interface, you can deliver the best IT certification exam prep experience on the market.