CompTIA PenTest+ (PT1-001) Complete Video Course
Please select required options above
CompTIA PenTest+ (PT1-001) Complete Video Course
Please select required options above
CompTIA PenTest+ (PT1-001) Complete Video Course is a complete resource to prepare for the CompTIA PenTest+ certification exam. This course covers all the topics on the exam, including planning and scoping a security penetration testing (ethical hacking) assessment, understanding legal and compliance requirements, and performing vulnerability scanning and penetration testing using appropriate tools and techniques. In addition, it guides the student on how to analyze the results and write a comprehensive report including remediation techniques and best practices on how to effectively communicate results to the relevant stakeholders.
The course is presented by a seasoned and active cybersecurity expert with years of field and teaching experience. Omar Santos walks you through the exam objectives and provides tips and scenarios throughout, helping to put the knowledge in context. He provides demonstrations as well as detailed explanations and samples of each topic.
Topics include
Module 1: Introduction to Ethical Hacking and How to Plan a Security Penetration Test
Module 2: Reconnaissance
Module 3: Attacks and Exploits
Module 4: Tools and Reporting
Skill Level
Beginner/Intermediate
Learn How To
Prepare for the CompTIA PenTest+ Exam* Plan and scope a security penetration test
Perform reconnaissance on a target* Gain access through vulnerable systems by knowing the various exploits
Restore environments after a pentest has successfully found vulnerabilities within the system
Record and log activities in a manner that is professional, clear, and advantageous to the client for system improvement
Who Should Take This Course
Anyone interested in taking the CompTIA PenTest+ exam* Individuals seeking careers in the cybersecurity field
Course Requirements
None
Lesson descriptions
Module 1, "Introduction to Ethical Hacking and How to Plan a Security Penetration Test," introduces the concept of ethical hacking and how the cybersecurity industry goes about implementing field-tested security parameters using penetration testing. It walks through the planning and scoping of a pentesting assessment.
Module 2, "Reconnaissance," covers all things related to the intelligence gathering phase of the pentest, including collecting information, port scanning, and vulnerability scanning. It then discusses how to use this intelligence to plan the pentest itself.
Module 3, "Attacks and Exploits," discusses how to use the intelligence gathered to perform the pentest. It goes over the various kinds of social engineering attacks and how to attack both wired and wireless networks. It then discusses how to exploit application-based vulnerabilities as well as local host and physical security vulnerabilities. Finally, it covers the clean-up and implementation of the post-exploitation techniques.
Module 4, "Tools and Reporting," shows how to find and leverage the various tools that are available for evasion, decompilation, forensics, and software assurance. It also goes into the reporting aspect of the job, including best practices and how to professionally recommend mitigation strategies for the vulnerabilities found.
Module 1: Introduction to Ethical Hacking and How to Plan a Security Penetration Test
Lesson 1: Introduction to Ethical Hacking and Penetration Testing
Lesson 2: Planning and Scoping a Penetration Testing Assessment
Module 2: Reconnaissance
Lesson 3: Information Gathering and Vulnerability Identification
Module 3: Attacks and Exploits
Lesson 4: Social Engineering Attacks
Lesson 5: Exploiting Wired and Wireless Networks
Lesson 6: Exploiting Application-based Vulnerabilities
Lesson 7: Exploiting Local Host and Physical Security Vulnerabilities
Lesson 8: Performing Post-Exploitation Techniques
Module 4: Tools and Reporting
Lesson 9: Penetration Testing Tools
Lesson 10: Reporting and Communication
6 hours of video instruction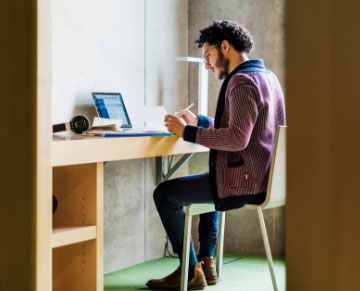 VIDEO TRAINING
Watch and learn with Pearson Video
Today's competitive job market demands more from IT professionals. Pearson's Video training library is an indispensable tool that makes it simple for organizations to upskill employees, teach students or expand the training offerings they sell to their own customers. Our self-paced online videos are designed by leading experts and cover hundreds of essential IT topics.